Attorney Profiles
Anthony R. Suarez, Esq.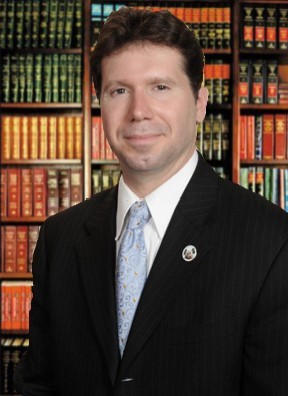 Anthony R. Suarez is the founding member of the firm, and Certified by the Supreme Court of the State of New Jersey as a Civil Trial Attorney since 2008. The Certified Civil Trial Attorney designation is held by approximately 2% of all attorneys in the State of New Jersey and requires significant trial experience, an unblemished ethics record, continuing legal education classes and passing a written exam. Mr. Suarez also holds a Diplomate in Municipal Law from Rutgers University, evidencing his dedication to the field of local government law. Mr. Suarez was also a New Jersey Super Lawyer Rising Star in 2008, and is a member of the New Jersey State Bar Association.
As a municipal attorney Mr. Suarez presently represents the Borough of Glen Rock as Borough Attorney, the Township of Saddle Brook as Township Attorney; serves as special counsel to the Boroughs of Paramus and Fort Lee; Bayonne Rent Control Board Attorney; West New York Alcohol and Beverage Control Prosecutor, Redevelopment Counsel for the Housing Authority; and outside counsel for the County of Bergen.
Mr. Suarez's trial experience covers trials in the State of New Jersey and New York, as he is licensed to practice in both states, including the District of New Jersey, and the Northern, Southern, Western and Eastern Districts of New York, including the United States Tax Court.
Mr. Suarez has lectured for the National Business Institute in the field of Personal Injury Law, and has authored a textbook on the topic.
Mr. Suarez graduated from Saint Peter's University with a joint degree in History and Economics, summa cum laude, and received his J.D. from Fordham University School of Law where he was a member of the Environmental Law Review and the Fordham Community Service Project. Mr. Suarez also served as a Judicial Law Clerk to the Honorable Mark M. Russello, J.S.C. for the 1993-1994 term.
Mr. Suarez's public service includes his serving as the Mayor of the Borough of Ridgefield since 2004; as a member of the Borough Council from 1999-2003; as a former Commission Member for the New Jersey Law Revision Commission; as a former member of the Bergen County Fee Arbitration Committee. Mr. Suarez has been active coaching Recreation Soccer for the Borough of Ridgefield since 2006. He presently resides in Ridgefield, where he has lived his whole life, with his wife, Catherine, who works for the New Jersey General Assembly, and his two children, Laura and Matthew.